For those of you who're avid readers of this forum, you may have noticed a little 'competitive spirit' creeping in between some of us Forza 3 players. Jared (Speedfreek) and I were setting ever-quicker times in the Corvette #4 C6.R '07 on the Nurburgring.. This was inevitably posted on the forum (in a complete thread derailment; hence this new one) and Aaron joined in the fun as well. I set a rocking 7.21sec time (please note I was using Jared's profile on his 360):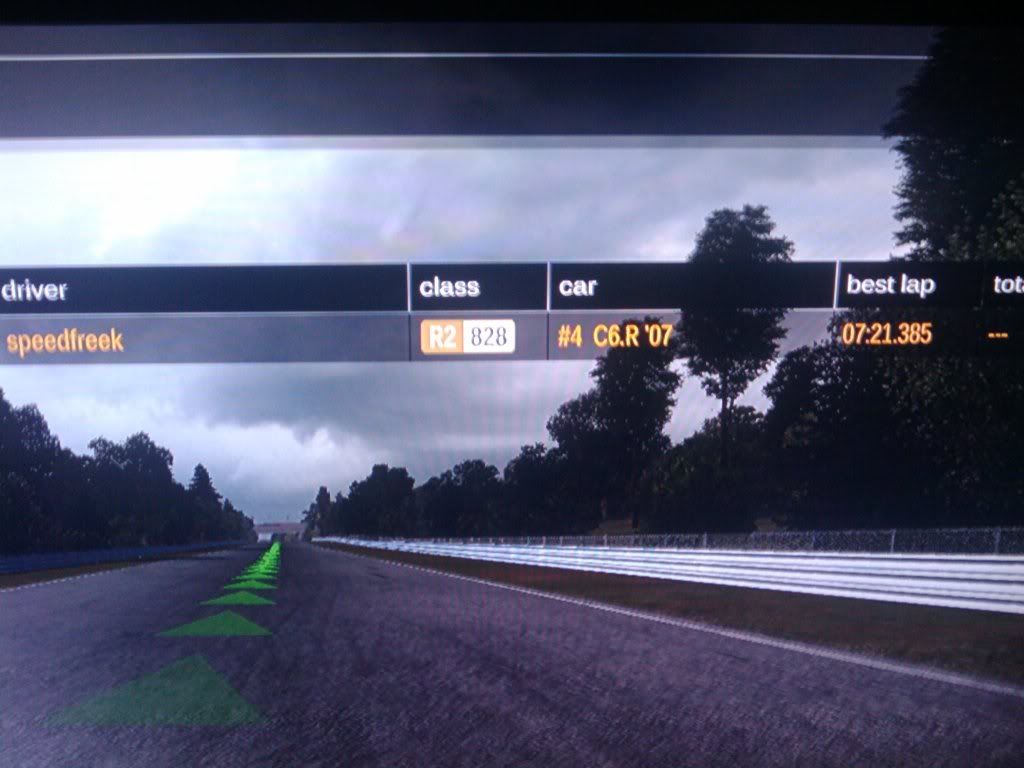 Then a 7.17: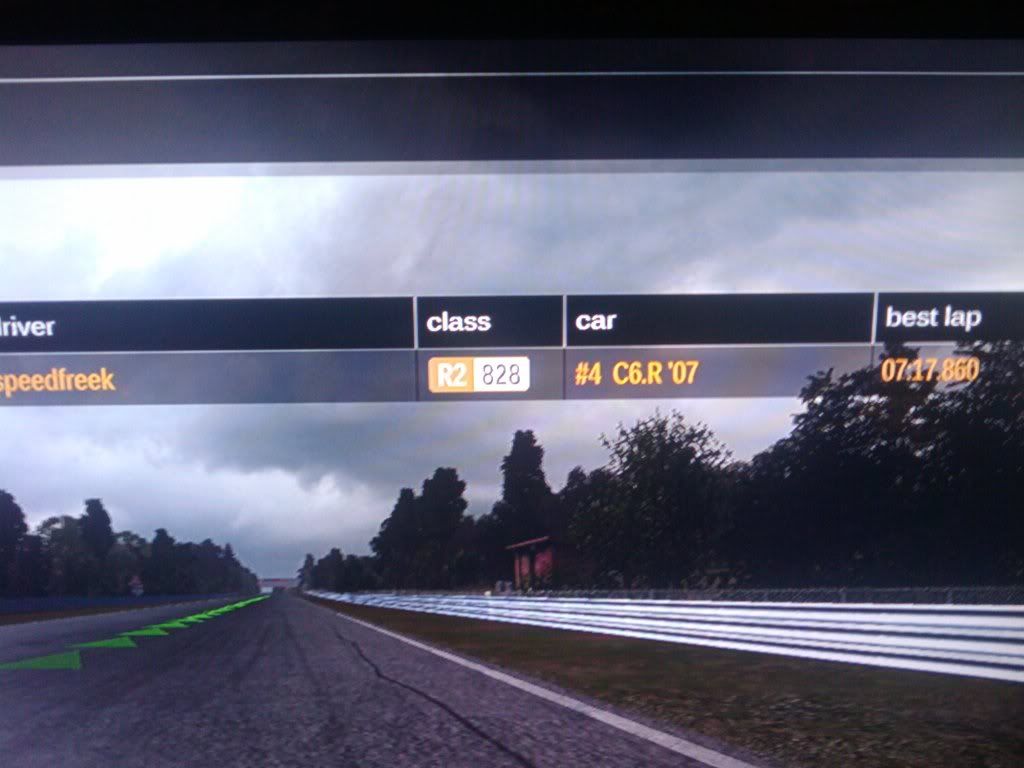 Then Aaron
on my chips:
However, I have just re-taken the lead with a storming 7.14sec run...!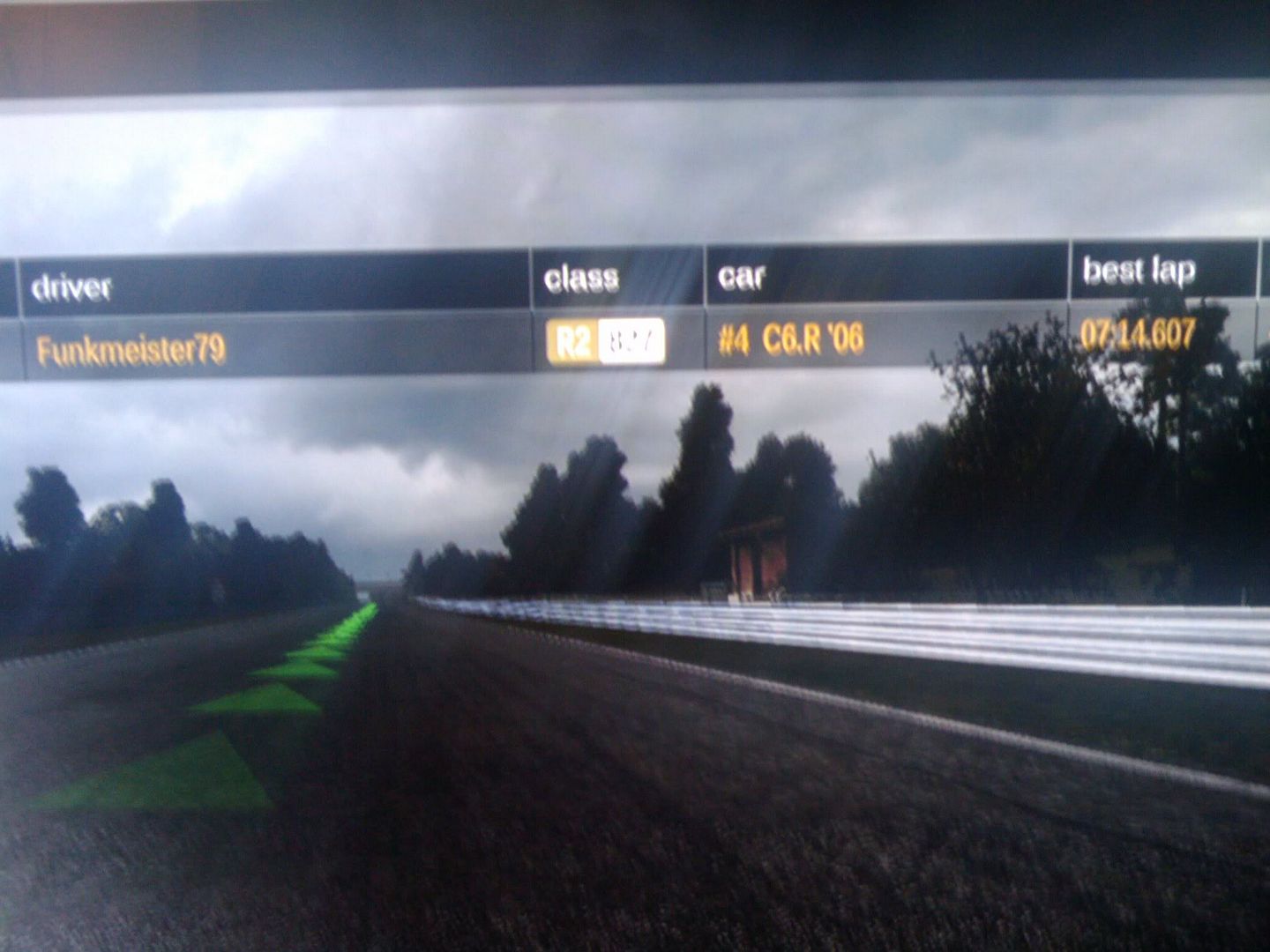 The ball is well and truly back in your court Aaron...
If anyone else wants to have a go, that's the car to use for now. There are NO mods to mine in terms of gearing or suspension settings, it's box-fresh.
EDIT: BALLSACKS, I'M IN THE WRONG CAR. I should be in the '07 car. Dammit, back to the beginning again. I guess Aaron's time still stands.