Hi guys, it's my first post for a while and not a happy one either! Going back to Christmas eve I was just popping out to the shops doing about 10 mph as it was really snowy out and just as I was driving past a T junction a car comes flying across the road and smashes my front wing in and shunts me off the road. I got his details witnesses etc and he admitted liability which was nice, called the aa and got the car towed back to my house. The AA put me onto a company called claims fast and they sorted out a garage to fix the car and a hire car for the duration all paid for by the other bloke's insurance company (the hire car turned out to be a 59 plate jaguar XF!) The garage fixing my car is stoneacre York, I went to look at the car today, it's not finished but I noticed a dent and a scratch that weren't there before or after the crash so they must have been caused by the garage themselves. I haven't spoken to them about it yet but I was wondering what rights I had, can I refuse to accept the car until they fix it or will I just have to put up with it if they deny responsibility, also looks like some toe rag has nicked my st badge, again it was there when they picked the car up. Just wanted to get you guy's opinion before I start getting angry with the garage.
UPDATE
Well its been 7 odd weeks since i first posted this topic and i thought i would update it.
2 weeks after i noticed the dent and missing st badge i got a phone call saying my car is fixed, brilliant i thought, went on the sat to pick it up and when i had look round the car, the dent was still there and the st badge was still missing and they hadnt fitted the ott stripes onto the new front bumper as it originally was
. Wasnt happy as you can imagine so i spoke to the manager bloke of the repair shop and pointed these things out and off he went to check the photos they took of the car when it was surveyed. ( meanwhile i had a sit in the rs that was in thier showroom
) He came back and said the photos confirmed what i had said and they would fix the problems, fair enough but what about quality control? why did noone look round my car to see if it was in an acceptable condition to give back to me!
2 weeks later i got another phone call saying joy oh joy my car is now ready again! good job i live in married quarters and dont need my car to get to work. Oh i forgot to say after the first call saying my car was ready the hire car was cancelled imidiatly and i had 24 hours to give it back! nice. i could have kicked off to get anther hire car but i didnt really need one and couldnt be bothered with the hassel.
I went down on the sat again and looked over my car, everything seemed ok so i took it, then did a bit of shopping in monks cross and had abit of a drive about, everything seemed fine till i was heading home and got to motorway speeds. The balacing was massivly out ( i had 2 new front tyres and a new front wheel) it was painful to hold onto the steering wheel. By this time the garage was closed so i limped home and would have to get onto them on monday, problem being i was off to Kenya for an 8 week exercise on the tuesday
I was mega busy at work on the monday so the missus phoned the garage and by all accounts got into a bit of a slaging match with the repair centre manager, with me being away there was no way of getting the car to the garage so they finally agreed to pick the car up and then drop it off when i was done, which they said would be with in the week.
3 weeks later with barely an info coming from them other than something about another new wheel and new power steering pump we still dont know whats going on. My wife has written a snotty letter but i dont see that bringing much satisfaction. Im stuck in kenya not being able to do anything about it and to be honest im sure i would trust my car when/if i ever get it back. Im even looking at getting an rs to replace it.
One final thing. im posted in 6 weeks and my wife is moving next weeks to sort her new job out, so god know whats going to happen now.
Just wanted to get that off my chest and let you know the joys of dealing wiht stoneacre york!
Update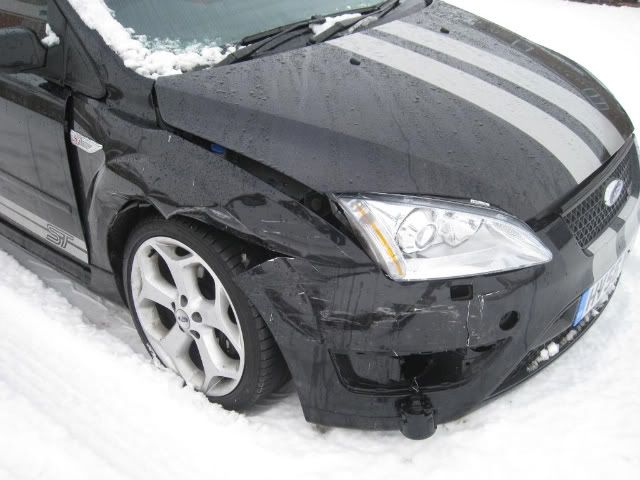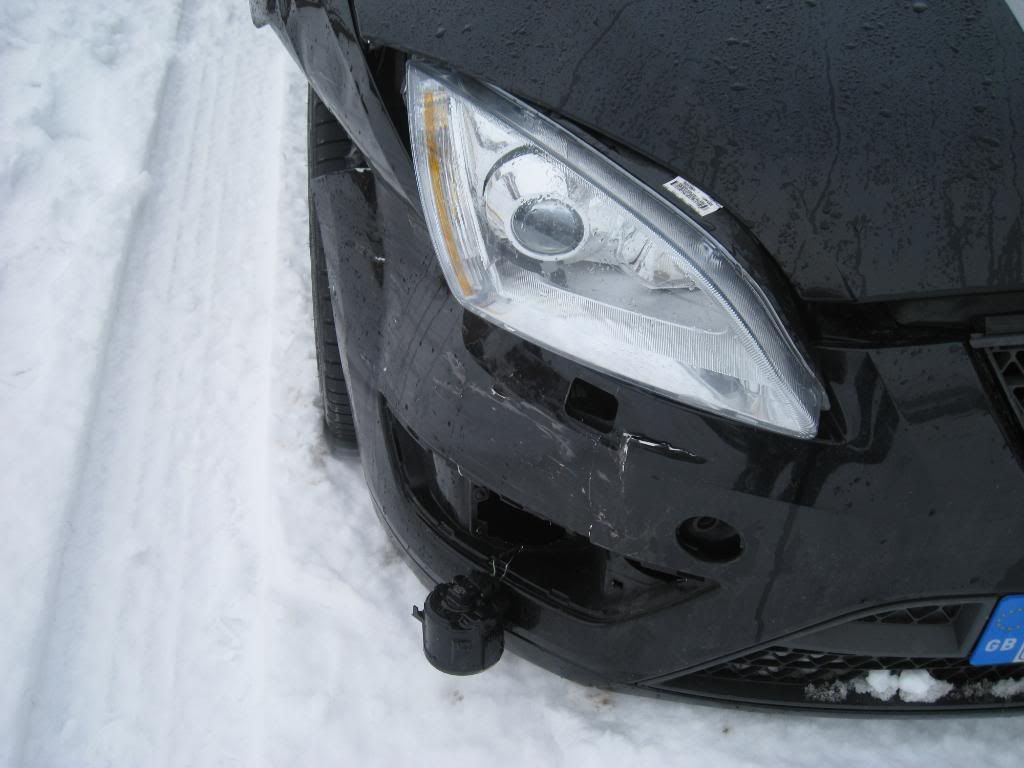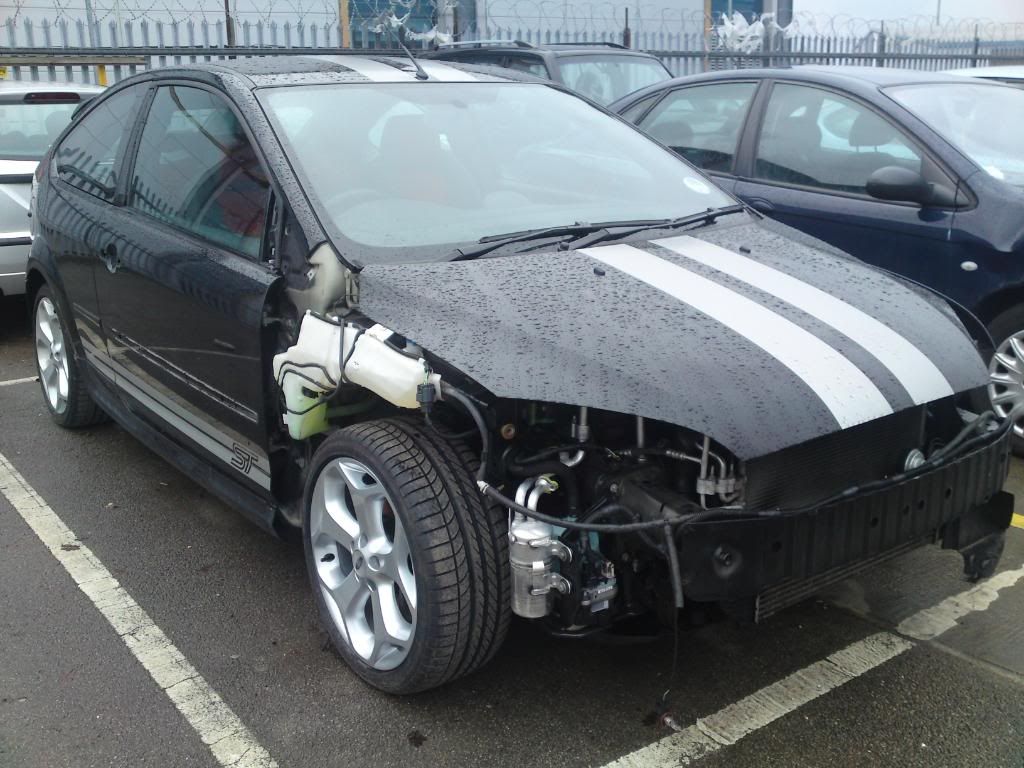 For those of you that wondered what the windscreen washer bottle looks like!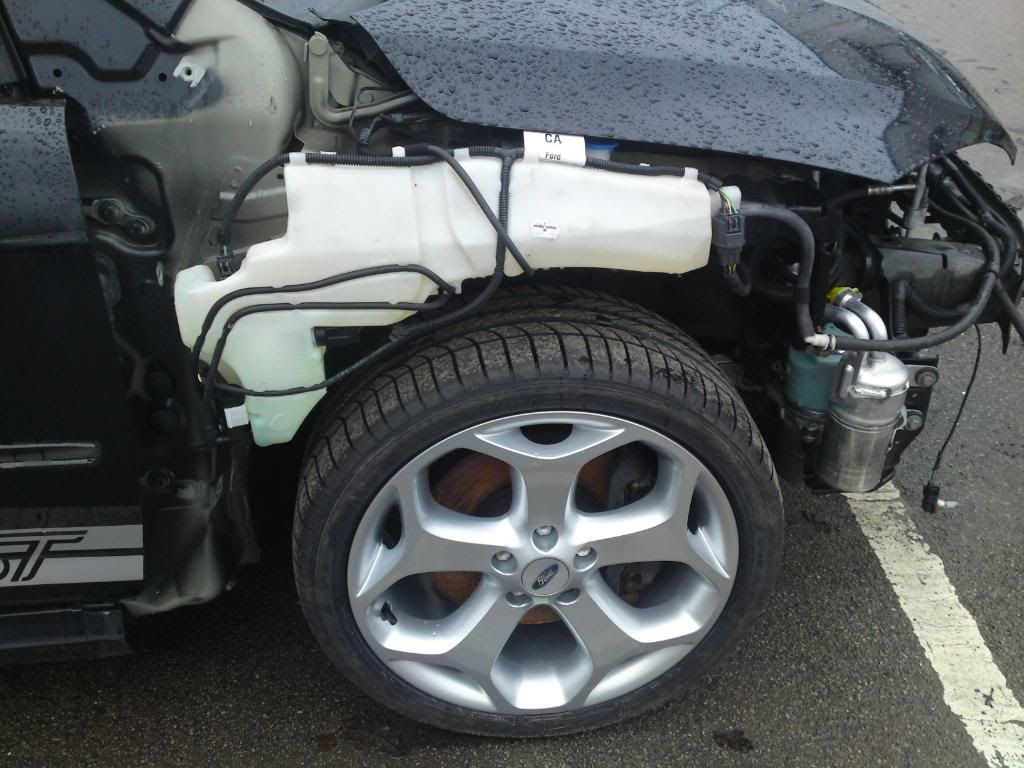 The offending dent