Discussion Starter
·
#1
·
Installed my Breedt quick shift arm yesterday. Thought I would do a writh up.
I bought mine via Ebay from Anembo Engineering (
http://stores.ebay.co.uk/anemboengineering/
)
Fast shippment, good postage cost.
I recived my quick shifter in a labeled box, inside the arm was wrapped with bubble wrap. In some other reviews there is a punch pin taped to the arm (for driving out the stock pin), but not in mine.
There was no instructions with the arm and can't be downloaded from Breedt's homepage either.
But I emailed Breedt and got an instruction.
Box contained:
1 pc Quick shift arm
1 pc 10 mm ball stud (attached to arm)
1 pc M6x40 hex bolt
1 pc M6 lock nut
2 pcs M6 flat washer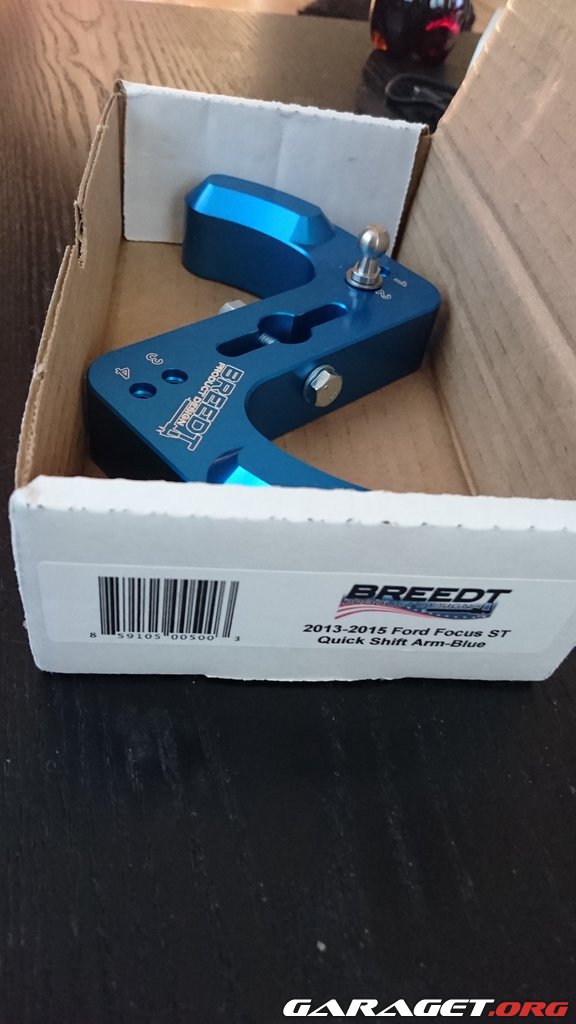 Tools needed:
10 mm socket (ratchet kit)
10 mm spanner
8 mm spanner (for tighten ball stud)
5 mm punch pin (50mm long or so)
Pliers/wisegrip to hold punch pin
Hammer
Flat screwdriver
Optional: 7 mm socket with extension bar (for hose clamps)
I dont have the stock air box but I've copied Breedt's instructions.
Stock airbox:
1. Disconnect the rubber air box deflector joiner and disconnect the MAP sensor.
2 Undo the rubber hose to crossover duct clip then unfasten the secondary air feed (lower) pipe. Disconnect vacuum line.
3. Separete the rubber hose from the crossover duct and remove airbox. To remove the airbox, pull the airbox hard upwards. The airbox is helt to chassi by 3 rubber grommets. If the grommets stick to the airbox, simply pull them off and reinstall on the car.
Revo airfilter kit.
1.
Loosen hose clamp from intake pipe and remove airfilter with silicone bend.
2.
Unscrew 2x 10 mm bolt holding the heatshield, remove from engine bay (one is located next to the groundning bolt and the other one is located under the bonnet latch). This will allow access to the shifter arm.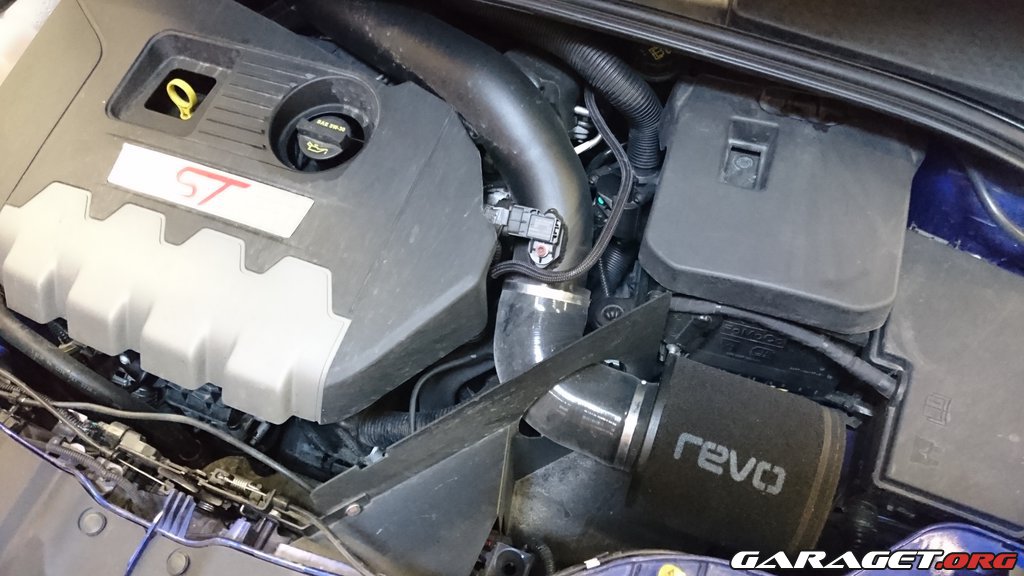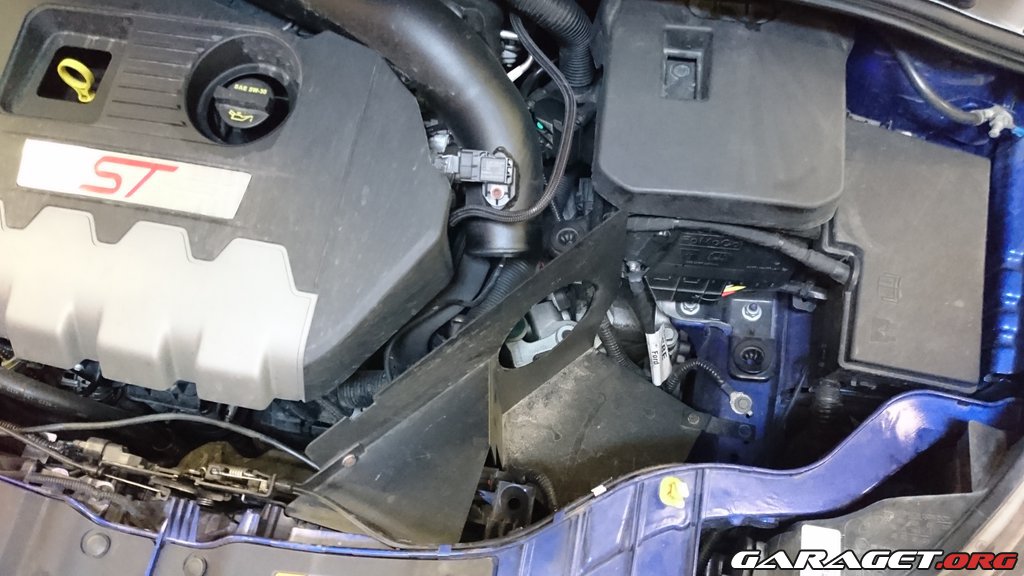 3.
Pry of the shifter linkage cable with the flat screwdriver (or a separator tool).
4.
Use the punch pin and hammer to tap out the roll pin (carefully). It may need some persuasion. I used some penetrating oil to help break the pin loose.
You wont be able to drive the roll pin all the way trough so it falls out.
Lift up the shifter arm and remove it.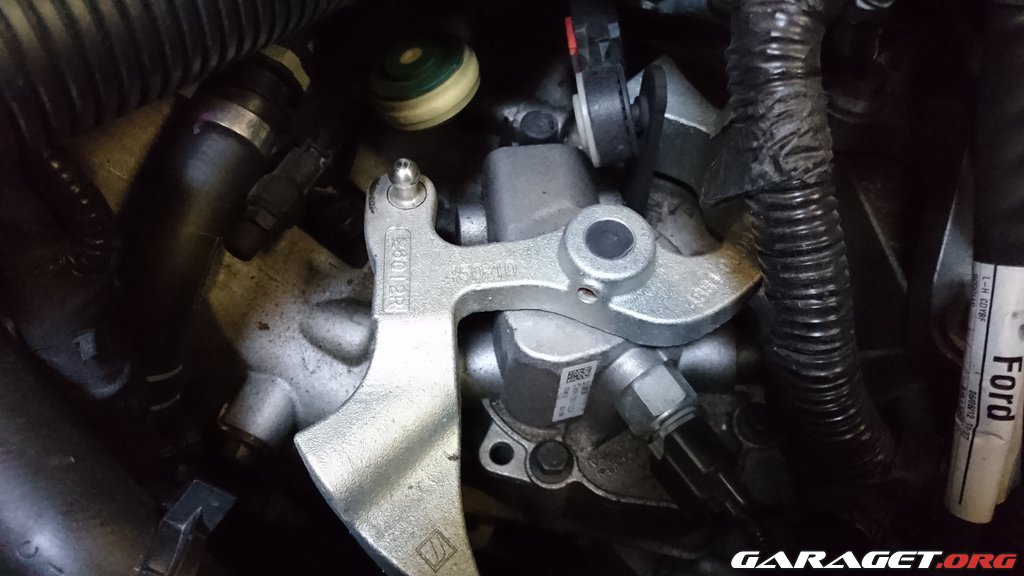 Stock arm vs Breedt quick shift arm.
Weight difference
Stock: 1,16 kg
Breedt: 0,46 kg
5.
Use the supplied bolt with one washer on one side of the arm (one at the hex head and one with the nut). Tigthen up the lock nut with the 10 mm socket and spanner.
6.
Pick a position on the shifter arm (1 to 4)
P1 = 24% reduction, moves shifter forward 25 mm
P2 = 39% reduction, moves shifter forwards 25 mm
P3 = 40% reduction, stock shifter location
P4 = 25% reduction, stock shifter location
I went with P2 because it felt best for me when I tried it out.
When you have chosen, tighten the ball stud with the 8 mm spanner and reattach the shifter cable. It just clicks on, no force is needed.
Before reinstalling the airbox, ensure that all the gears can be engaged.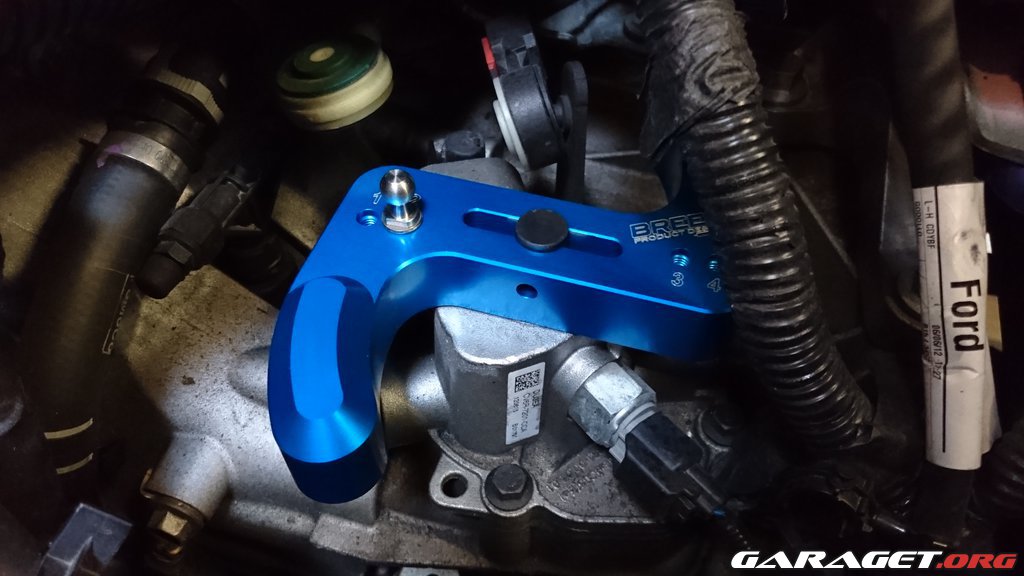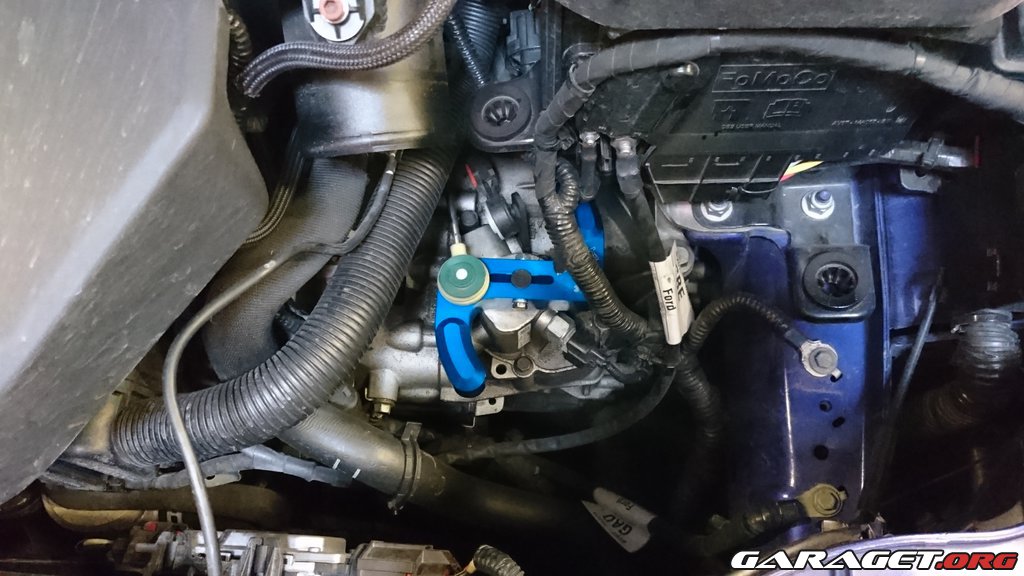 7.
Reinstall airbox/filter kit in reverse order of removal (in true Haynes spirit).
8.
Take it out for a test drive and enjoy!
Impression:
For me, it was a bit awkward with the P2 position, because the throw is so much shorter. At first you don't think the gears are engaged so you try to press the shifter more in to its position.
I got used to mine pretty quick.
It feels much crispier and notchier, moreore precise. It clicks in to gear and you can feel it.
And it really is quicker to shift with. It's not like rowing a boat anymore!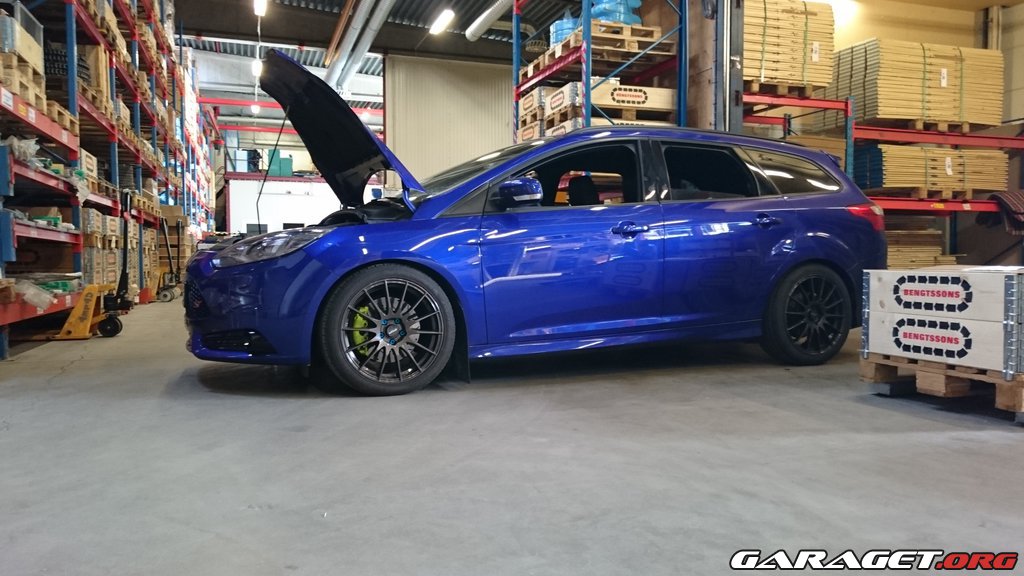 If you have any questions, please ask and I will help answer them. I hope this helps!