Hi, Cleaned my car upholstery today(in my daily drive car thats a titanium.. ST is too expensive to run for daily use unfortunately being self employed).. and im really pleased with the results.
Its amazing how much dirt car seats accumulate over time, mines only 18 months old as well.
a while back I was asking how to clean the seats, because whenever I tried proper car upolstery foams and cleaners.. it would bring the dirt out and make things look worse for some reason... and when I actually managed to make them look clean.. as soon as they got wet/rain hit the seat it would leave a nasty looking stain patch.
So today I thought id have a go at cleaning the seats.
Started off with a warm bucket of water, then added washing clothes detergent.. stuff which is good at colder temperatures, and useable for scrubbing.. because some seem to have a note on the back of the packet saying not ideal for scrubbing.
Mixed that solution together, then added Vanish Oxi Action Powder.
Then applied the solution liberally to the seat doing a small area at a time, what I did was front half of the seat base, then back half, then bolsters eigther side. then around the edge.. used a similar methodology on the seat back. Done each area separately after the previous area was finished.

and when I say liberely not enough to make the seat soaking wet.. just damp.
Next I scrubbed the are with a scrubbing brush.
Before extracting with a Vax Wet Vacuum Cleaner.
Then I repeated the process on the same area again before moving on to the next.
Scrub seat with clean water to rinse.
once the seat was finished, I then vacuumed the whole seat again to remove any residual water.
Finished result is a seat that looks like brand new, and only barely damp, and as you extract the water on the first run of each area its amazing because you can actually see the dirt coming out.. which was why I repeated each area and on the 2nd run you generally dont see much dirt come out.
the dirt was quite visible as well when I had finished and emptied the vacuum cleaner.
Now, I know my seats werent "that" clean or as clean as they could of been, but heres the results.
The Results
Before and After Shot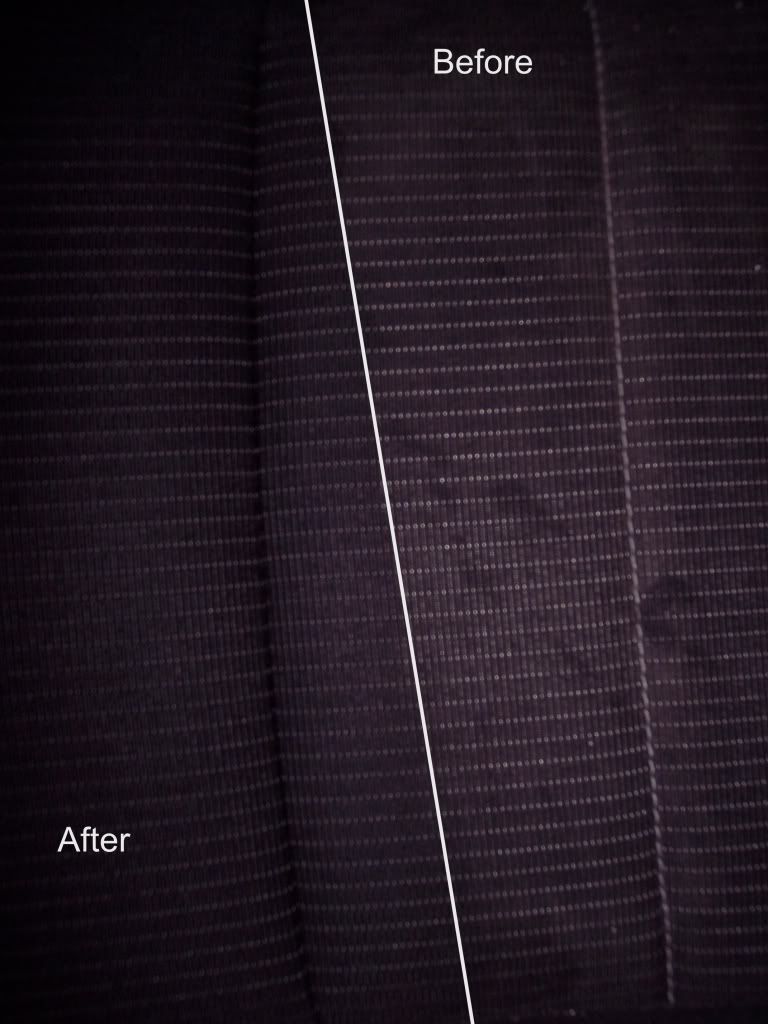 This is the reason why I went over the seat twice.. you can clearly see the dust and dirt being extracted.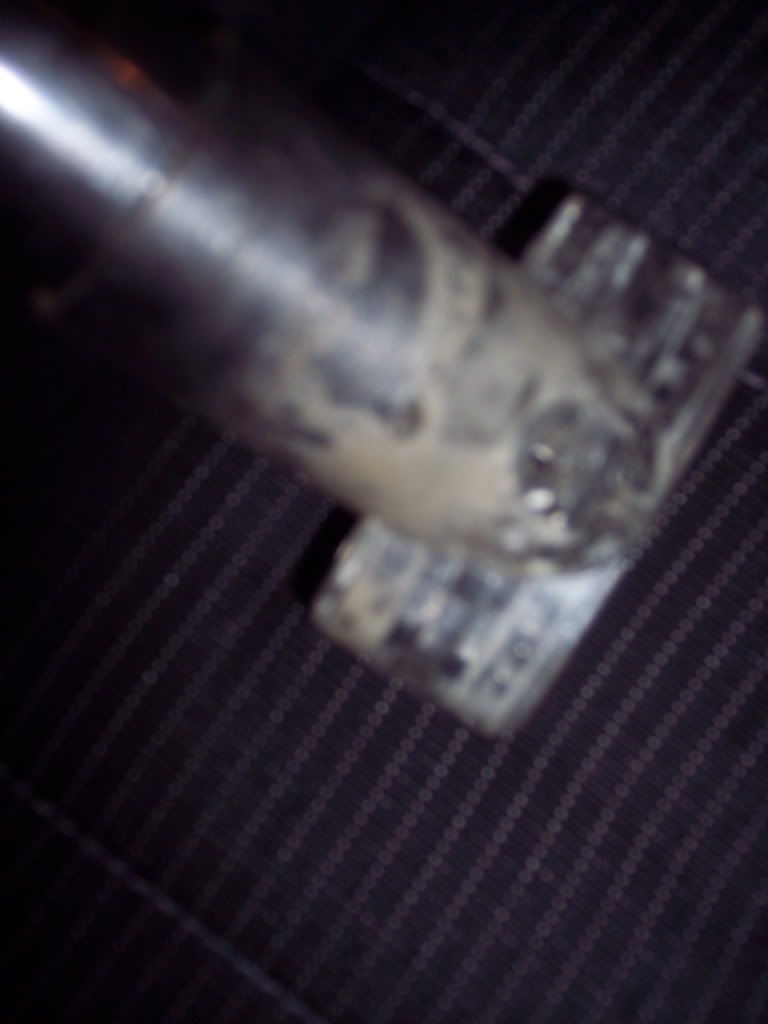 The recovered water in the wet vacuum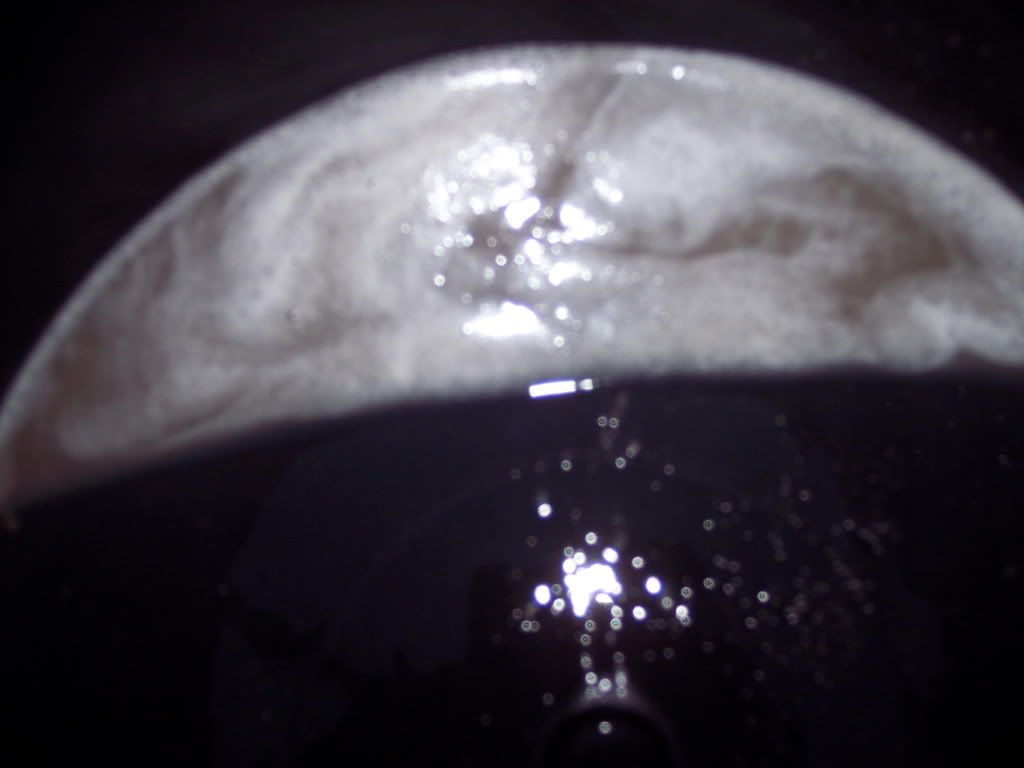 Another Before and after shot showing a larger area.