Discussion Starter
·
#1
·
Hey Guys..
To cut a yarn of a story short lol, I'd had a couple of problems with the car, The alternator packed up and to top it all off my mate gave me a hand cos i'd not long broke one of my ribs, that very morning infact but thats another story!!, Needless to say neither of had checked whether the other had fit the Boost hose(s) back properly after having to remove them.. We hadn't
And i ended up replacing the small one that goes to the recirculating valve which i had damaged removing it and the bigger one that it joins that comes from the intercooler had not gone into place properly and got butchered by the jubilee clip..
So i treated myself to a nice new Pro-alloy one!!
Unfortunately didnt get a pic of it fitted..
So it would have been rude not to get a DS induction kit while i had the bonnet open and some parts removed..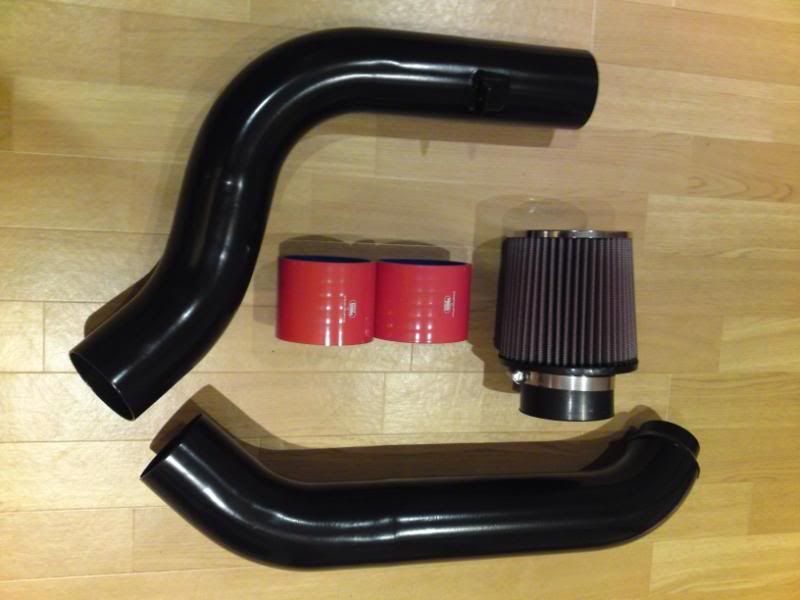 Other than that i have been on a bit of a mission to create some more airflow to feed that big K&N filter, A little while back i replaced all my bumper grilles with nice new grilles finished off in Audi Daytona Grey, Well i got hold of a new lower centre grille and a nsf grille too & as soon as i had them in my grasps i took to them with a drill and a file.
Drilled some holes into the nsf foglamp grille
The original grille has the top intakes capped off from behind!!, Not anymore pmsl..
So of course i had them painted after some good quality time making them look kind of propper lol, I got the car into work and got cracking...
Just a glorified air brake.
Why ohh why didnt Ford have the top bits open too lol..
Cut and trimmed out the bumper..
New and old grilles..
Continued..
Cheers - Phil